About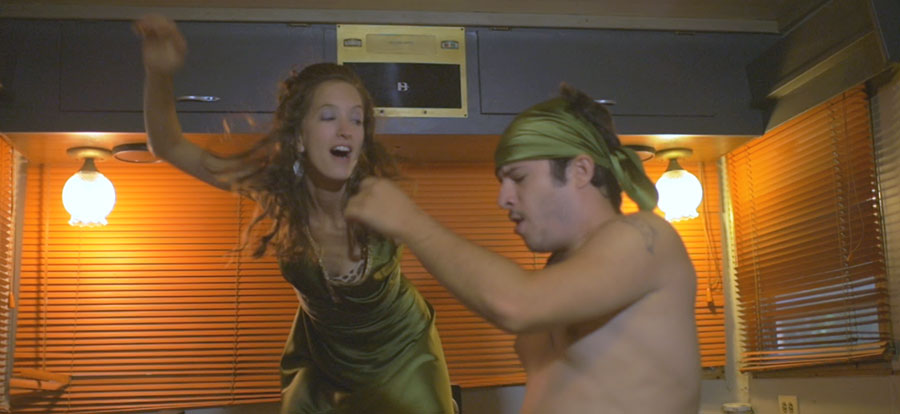 Ferrari Thunderbird Taylor (aka Ferra) is never looking for trouble. Sometimes, and usually one of her good-for-nothing friends has something to do with it, it just sneaks right up and throws her for such a loop that she has no choice but to turn around strap on her heels, straighten her Bumpit and tell it what for.
In season one of Well Dang!'s comedy-noir webseries The Girl From Carolina, Ferra (Breanna Foister), gallivants across the Upstate with a giant jug of beer, doggedly setting things straight when life serves her up a big slice of "Aww, what the hell?" Ferra's journey continues in the feature–length film God Bless New Dixie, which sees her chasing her idiot boyfriend across the entire state of South Carolina before he rallies the state to secede. She just got out of rehab and boy does she have her work cut out for her.
History
The Girl From Carolina's origin is as humble as a paper bag-wrapped can of Colt 45. The project began as a short film that went on to receive national recognition at the Independent Film Festival of Cinematic Arts (Los Angeles, 2011). This positive reception – and a lot of fondness for the characters and our home state of South Carolina – inspired Well Dang! Productions to expand the 20-minute film into a full-fledged, 10-episode series, and then a feature-length film called God Bless New Dixie. The entire series is now streaming.
Save